New treatments for ectopic pregnancy
An ectopic pregnancy occurs when a fertilized egg implants and grows outside the womb, most commonly in the Fallopian tube. These pregnancies can cause life-threatening bleeding and may require emergency surgery and complete removal of the Fallopian tube. Mercy Perinatal are looking for ways to replace surgery with a safe, non-invasive medical treatment.
Why do we need a new treatment for ectopic pregnancy?
Ectopic pregnancy affects 1-2% of all pregnancies and is a leading cause of maternal death in early pregnancy. Currently, most ectopic pregnancies are treated with surgical removal of the affected Fallopian tube.  However, some women with ectopic pregnancies can avoid surgery and have medical treatment with an injection of a drug (methotrexate) instead. Unfortunately, only a minority of women with an ectopic pregnancy are currently suitable for methotrexate treatment.  
Ectopic pregnancies that are actively bleeding will always require surgery. However, in about 90-95% of ectopic pregnancies that present, the woman is stable without active internal bleeding at the time of diagnosis. These women would be ideal candidates for a medication-based treatment if we could increase the effectiveness of methotrexate, the only current drug treatment for this condition.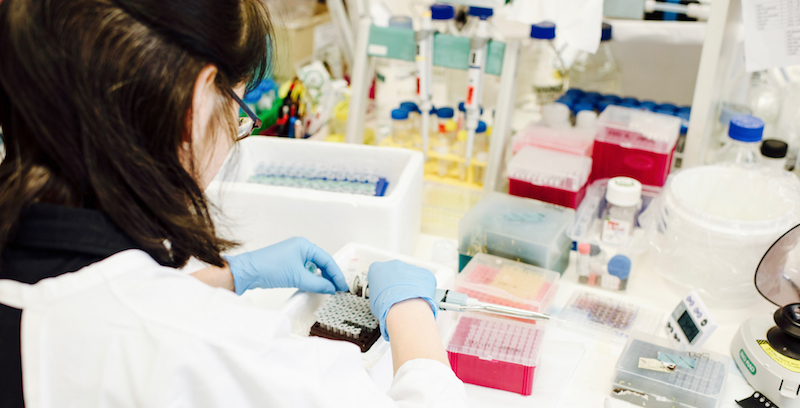 If we develop a reliable and safe medical treatment for ectopic pregnancy, we believe it could revolutionise management of this common and important condition. Women could then be given a choice of surgical removal of the Fallopian tube or medication-based therapy, with a potential reduction in surgical complications and costs.
Furthermore, surgery is not accessible in many developing countries. A simple medication approach may allow more women diagnosed with ectopic pregnancy in these areas to access timely treatment, saving many lives